The best and quickest way to get a permanent link for an article or ebook that CU Libraries subscribes is via SearchBox. 
Go to SearchBox;
Search for the article title or the ebook title;
In the result list, locate the right record (the one has green label "Available Online"), then click on it;
On the detailed record page, click on the PERMALINK icon;
When the permalink box open, click the green "COPY THE PERMALINK TO CLIPBOARD", then you can paste the link to your own file or BlackBoard.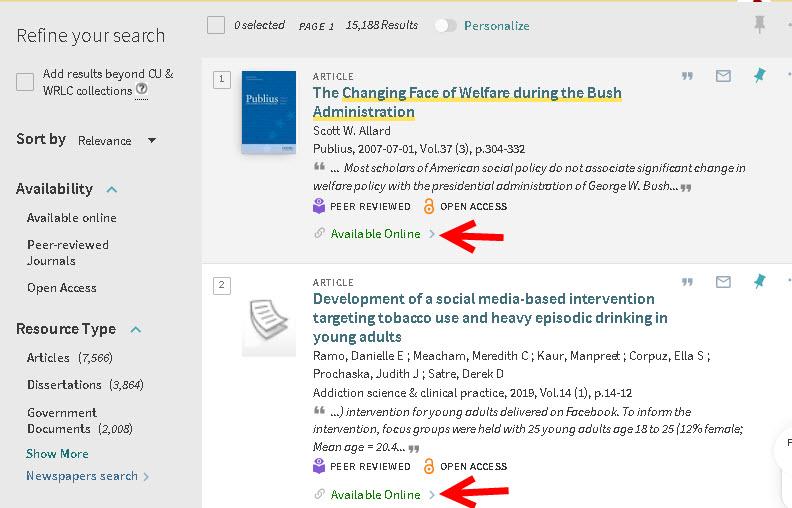 Step 3: Find the Available Online records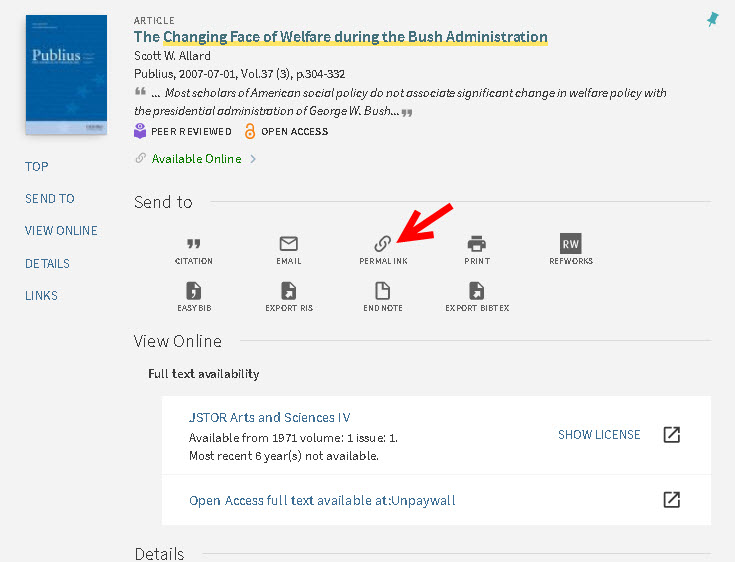 Step 4: Click on the PERMALINK icon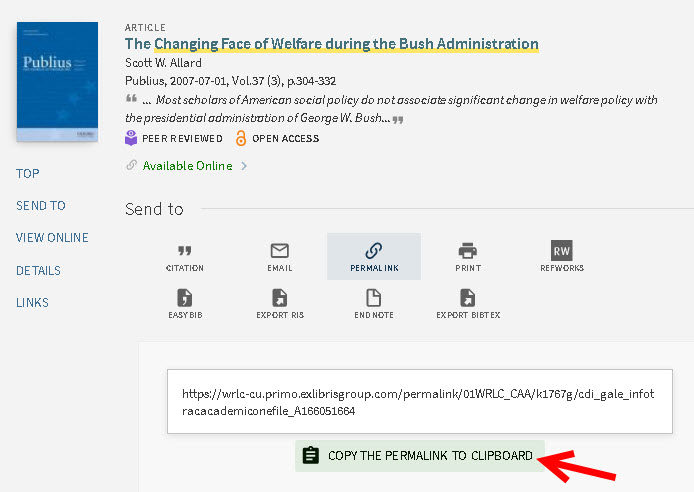 Step 5: Copy the PERMALINK
Shall I just download the article and upload it to my BlackBoard?
We DO NOT recommend this for the following reasons:
Our library has been using the usages (i.e. the numbers of clicks, views, and downloads) of each journal and database to evaluate whether our users are using it. Low usage will result the journal or database being removed from our subscriptions. [Your students' clicks and views on the article that you manually upload to your BlackBoard won't be counted in the usages, but the clicks and views via permalink will be counted.]
The publishers and vendors are using the usages to judge the authors and journals as well.
The author must have done a good job, so you select the article for your students. In the e-content era, numbers of views and downloads boost the author's reputation. Let's give the reward and credit to the author!
Can't find the article or ebook in SearchBox?
If you cannot find the article or the ebook you want, please submit a reserve request for special processing by library staff.