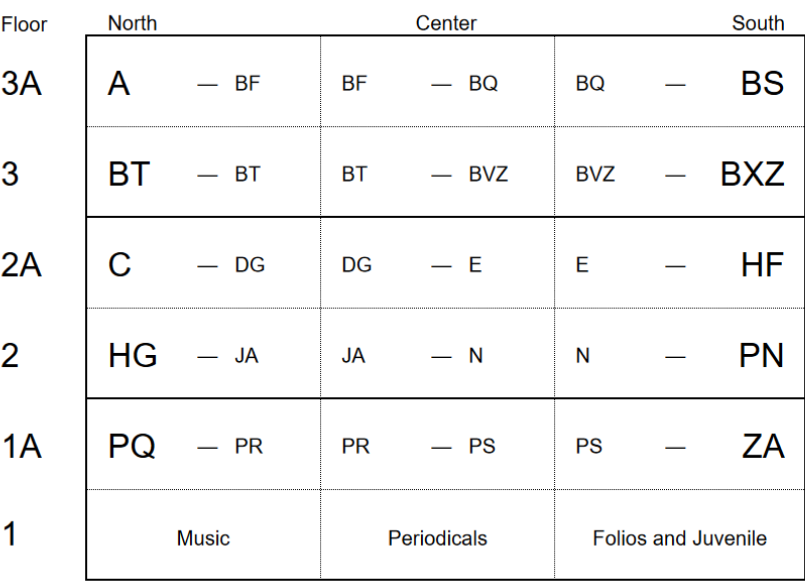 Most books are shelved in the General Stacks, levels 3A through 1A. 
The Music collection can be found in 1 North.
Select journals are shelved in the Periodical Stacks in 1 Center.
The Folio (i.e., large books) and Juvenile collections can be found in 1 South.
Check SearchBox for the locations of titles and volumes.
Ask at the Information Desk on the first floor for assistance.