You are being redirected to an external web page. If you are not redirected, go to https://libraries.catholic.edu/research-help/linkedin-learning.html.
What is lynda.com?

The University Libraries at Catholic University are proud to provide lynda.com, an online video training library offering more than 2,000 self-paced training classes on a wide range of computer and project management skills for beginner, intermediate, and advanced users. Topics offered include: the entire suite of Microsoft and Adobe products, website development, business skills, design skills, audio and video tools, creative inspirations, and much more.  All of the courses are taught by expert instructors and come with fully searchable transcripts. Curated playlists are also available for over 150 topics. To learn more, check out this introductory video.
*NEW* Beginning Spring 2017, faculty can link directly to lynda.com courses in Blackboard. Instructions are available here.*
How are others at Catholic University using lynda.com?
| | |
| --- | --- |
| Learn how professor Lavinia Fici Pasquina saves classroom time with lynda.com | Graduate student Tara Barnett shares how lynda.com has helped her in the classroom and on the job. |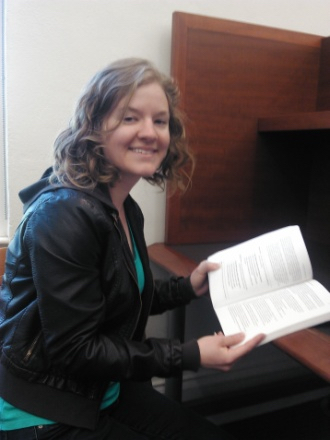 "Lynda.com has saved me so many times! I got a job in technology and found out that I knew very little about the programs I'd be working with. I frantically searched for help on other sites, finding nothing until I turned to lynda.com. They have every tutorial I could possibly ask for on my programs and more. The videos were so easy to follow and radically accelerated the speed at which I was able to learn. In the past six months, lynda.com has taught me how to use Blackboard, Adobe Captivate (versions 6 and 7), Photoshop CS6, and Excel. I would have been lost without it, and I find myself eager to keep learning more." 
-Lauren Mitchell, graduate student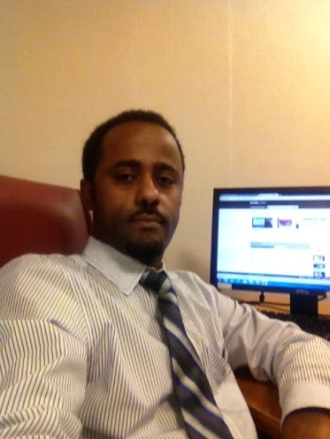 "Among the many resources CUA provides to students, one of them is the access to online educational videos and training materials from lynda.com. As a student in Health Information Technology, I find the lynda.com videos helpful, well crafted, and well organized. The first time I used lynda.com was when I was taking a database management class. It was very helpful to me to go deep into the different parts of the data architecture, organization, and also the basic concepts of relational database. Videos by Simon Allardice and Gerry O'Brian are as entertaining as they are informative. How marvelous to have all those materials together on one site!" 

-Teferra Alemayehu, graduate student
How do I get started with lynda.com?
First-time user? Follow these steps to create a lyndaCampus account:
Go to the lynda.com sign-up page. Off-campus users will be directed to sign in to the proxy
server first.
Click the "Create a Profile" button on the lynda.com sign-up page.
Enter your first and last name.
Enter your Catholic University email address as your username. You must use your Catholic University email address for free access.
Create a password.
Provide the requested information about your university affiliation and your school or unit.
Click "log in."
Once you have a lyndaCampus account, follow these steps, whether you are on or off campus, using any PC, Mac, or mobile device:
Go to www.lynda.com
Log in using your username (your Catholic University email) and the password you created when you signed up.
Need help?
If you have any questions about lynda.com or need help with your account, please contact frederik@cua.edu.
Note for current lynda.com account holders: If you have a previously-created lynda.com profile associated with your Catholic University email address, just go to http://proxycu.wrlc.org/login?url=http://iplogin.lynda.com/ and log in there. This will register your account as being covered under Catholic University's license and transfer your account history over. If you have already paid for a lynda.com account associated with a Catholic University email address, you may be eligible for a partial refund. Contact lynda.com's Customer Service for details. If you have a lynda.com account associated with a non-Catholic University email address, you can contact lynda.com's Customer Service to have your account history transferred to your new Catholic University account if desired.
*To view this content, you must install Adobe Acrobat Reader