The staff of Special Collections value the educational function of archives. For this reason we built this online classroom to educators: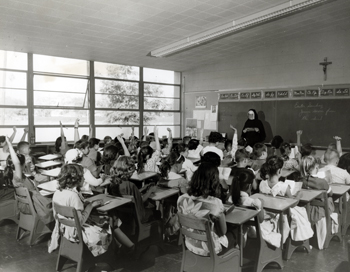 American Catholic History Classroom
The American Catholic History Classroom is a continuously-updated primary document site featuring a range of materials related to the American Catholic experience.
Aimed at both educators and researchers, the Classroom currently has twelve websites on a range of topics that can be fit into existing curricula.
*Presentations and tours are available upon request. Please see more details at Services for Educators.